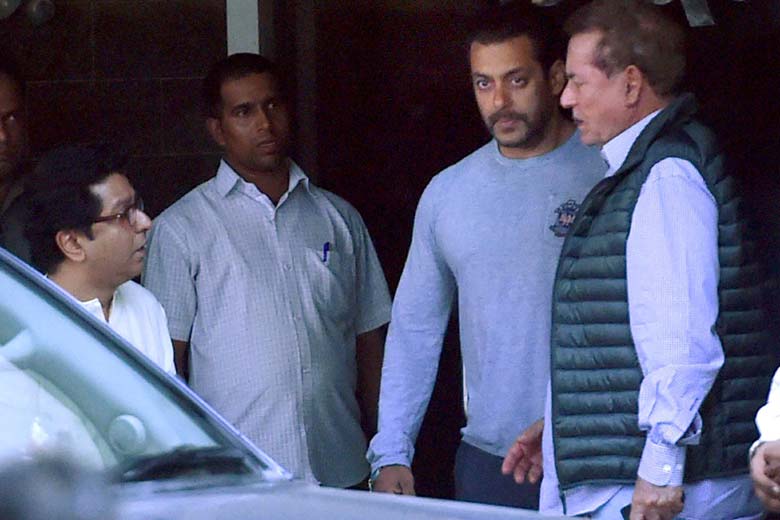 MNS chief Raj Thackeray had called upon Salman Khan, after the latter was convicted by a sessions court in the 2002 hit-and-run case. Thackeray, known to be close to the actor, met Salman and his family members at his Galaxy apartment in Bandra. Raj Thackeray's visit to Salman house came under BJP scan. The ruling party made their displeasure obvious.
Sources said, "Bharatiya Janata Party disapproved of the gesture, saying a politician paying visit to a person convicted by a court of law is not a "good precedent".
BJP's Mumbai unit chief Ashish Shelar said "Meeting a person at his home is a personal issue. But meeting somebody who has been convicted by court is not a good precedent as far as politicians are concerned."
On teh other hand opposition party Congress sought to downplay the issue by evading a query on the propriety of a politician meeting a convicted person.
Salman Khan's case has been suspended and the actor has been granted bail by the High Court today.