Awkward! Kiara Advani's grandmother watched her masturbation scene from 'Lust Stories'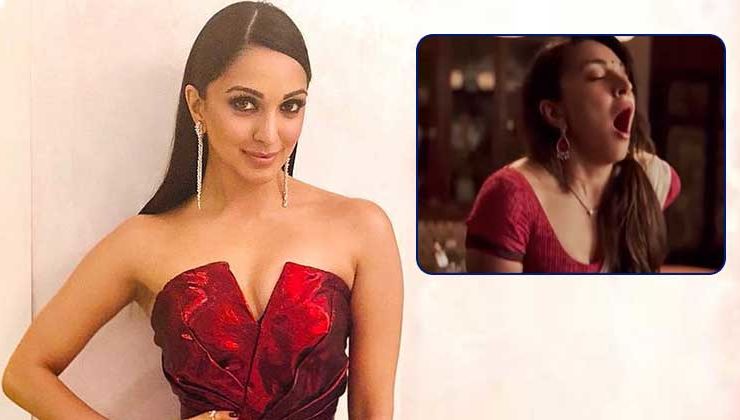 Image Source - Instagram
We are living in the 21st century and the whole world is moving towards equality between men and women. But, there are certain things that are frowned upon and especially for the female gender. Now, actress Kiara Advani is rising through the ranks in the industry and plenty of big things are expected from her. Kiara had a breakthrough moment with the Netflix series 'Lust Stories. And one scene, in particular, was much talked about i.e. the masturbation scene.
In a recent talk show, Kiara revealed that she watched the scene with her grandmother. Kiara said, "My grandmother had come to stay with me, and the film had just released on Netflix. Of course, I had seen it and my parents had seen it. Everyone loved it and all of that. They knew everything when I had said yes to the film. So, they were informed. I prepared them."
Kiara's grandmother also watched the masturbation scene. And she is Anglo-Indian. Kiara said, "She's part British, so there were certain jokes that she didn't get. She was reading it with the subtitles. Everyone else was laughing, there were a lot of reactions of the people watching. When my grandmother was watching it, she was watching it with a straight face, like deadpan."
The actress further added, "I was like, 'Grandma, you do understand what happened?' Also, she didn't get the context to the 'Kabhi Khushi Kabhie Gham'… I asked, 'You get the context, right? Like, she has had this moment and an orgasm in front of the entire family.' She's like, 'Well, in front of the whole world now.' And I was shocked. Oh God!"
Meanwhile, on the work front, Kiara is awaiting her next release 'Kabir Singh' alongside Shahid Kapoor.
Stay tuned to Bollywood Bubble for all the latest news and updates.
Also Read: Shahid Kapoor BLASTS reporter for asking about kissing scene with Kiara Advani