Eid Special: Aishwarya Rai to Alia Bhatt to Anushka Sharma – 10 on-screen characters we instantly fell in love with!
India is a land of diverse culture. Over the years, our filmmakers have introduced us to these cultures with the portrayal of various characters coming from different backgrounds. As the entire nation is celebrating Eid today, we bring to you 10 characters that made us fall in love with them instantly. Have a look:
Alia Bhatt as Sehmat Syed in 'Raazi'
Image Source - Instagram
In 'Raazi' we all fell in love with Alia Bhatt as Sehmat's character for her sheer bravery and her vulnerability at the same time.
Aishwarya as Saba Taliyar Khan in 'Ae Dil Hai Mushkil'
Image Source - Instagram
Celebrated author Khushwant Singh once said, "Agar aap Urdu sikhna chahte hain to Ishq kar lijiye. Aur agar Ishq karna chahte hain to Urdu sikh lijiye." Well, Ash as Saba is one of those characters for whom anyone would love to learn Urdu. In the film, Saba is not only a poetess, in fact, she poetry in motion.
Vidya Balan as Begum Jaan in 'Begum Jaan'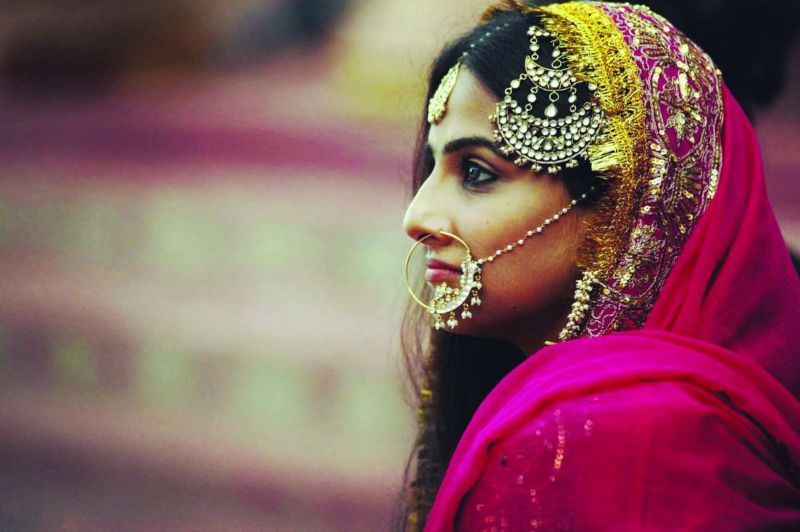 Image Source - Instagram
In a male-dominated world, a woman fiercely fighting for her, as well as other women's rights, is the reason why Begum Jaan is our Hero in every sense.
Hrithik Roshan as Jalaluddin Muhammad Akbar
Image Source - Instagram
Despite being a Muslim king, Akbar respects his Hindu wife's culture and gives her freedom to live her life the way she always had. Now that's what makes Jodha fall in love with him. But not only Jodha, but we all also fell in love with him. Don't you guys agree with us?
Zaira Wasim as Insia Malik in 'Secret Superstar'
Image Source - Instagram
There is not a single reason why anyone would not find Insia inspiring and lovable. The youngster not only rises above her situation and fight for her dreams, but also rescues her mother from the clutches of her abusive father. Insia is certainly our Superstar.
Anushka Sharma as Alizeh Khan in 'Ae Dil Hai Mushkil'
Image Source - Instagram
Alizeh is witty, brutally honest, loyal, adventurous and a complete dramebaaz. Now, who wouldn't wish to have a friend like her in their life?
Image Source - Instagram
Aasiya is a treat for sore eyes in 'Raees'. Her innocent, bubbly and sensitive character made us fall in love with her instantly.
Shah Rukh Khan as Dr. Jehangir Khan in 'Dear Zindagi'
Image Source - Instagram
Dr. Khan is an ocean of wisdom. His unconventional methods helps Kaira to overcome her insecurities. How we wish to have a guide like him in our life as well.
Aditya Roy Kapur as Noor Nizami in 'Fitoor'
Image Source - Instagram
Noor's 'Fitoor' (obsession) is not only for art but also for his love. This is the reason why we love him so much.
Vicky Kaushal as Iqbal Syed in 'Raazi'
Image Source - Instagram
If you have seen 'Raazi' you will know how charming and adorable he is. Iqbal's character breaks all the preconceived notions we had about Pakistani Military man so far.
Also Read: Eid Mubarak 2020: Sara Ali Khan, Amitabh Bachchan, Anupam Kher and other B-Townies wish fans on Eid-al-Fitr