..Because beauty is beyond colours..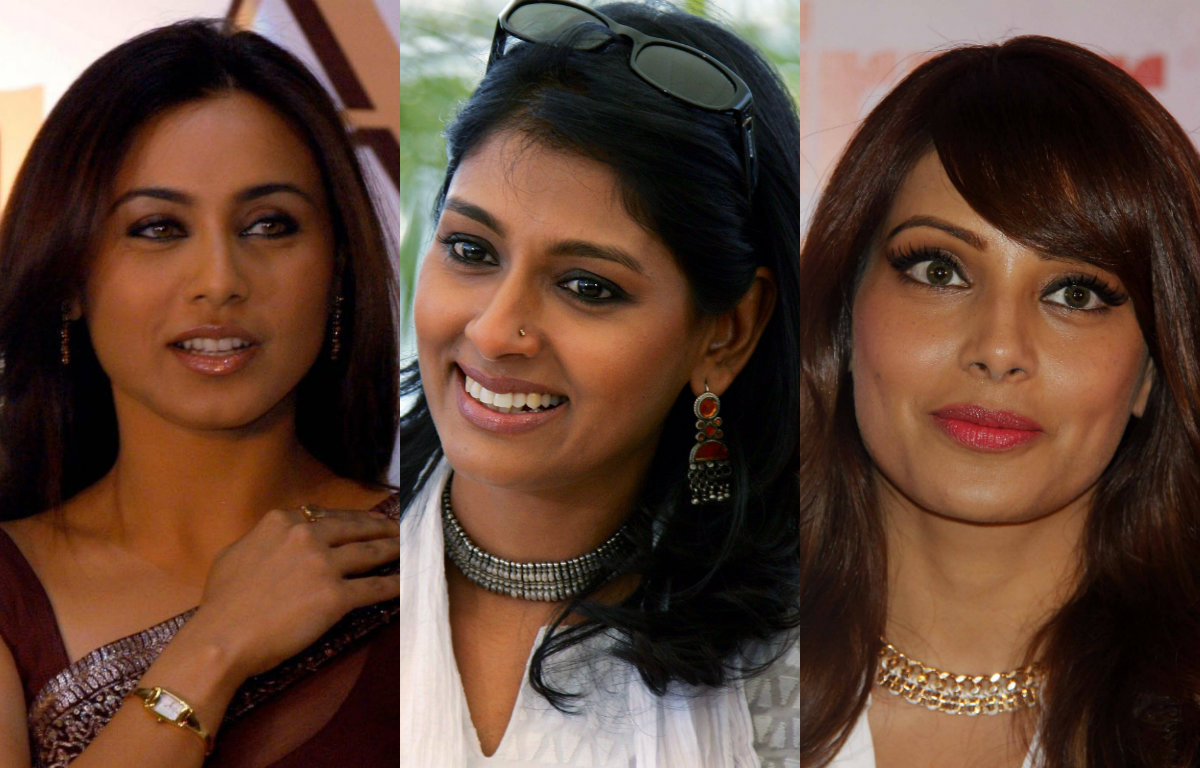 At "Bollywood Bubble", we try hard to come up with issues which matter beyond just entertainment; to talk about little yet positive changes that Bollywood can cause. This is the industry which lets thousands of people earn their bread and butter from it everyday, which makes us laugh-cry-think-act, can mould our opinions, often acts as a mirror to the society. Yes, this does have wonderful inspirations to offer.
How many times were you impressed with a fair pretty girl (or a guy)? How many times have you stumbled upon a matrimonial advertisements seeking a fair bride? Have you read those instances of women being judged upon their complexions and being rejected from the grooms' sides? or, are you one of those not gifted  with a fair complexion and often feel bad about it? Sounds familiar, right? It shouldn't be that way, we assume!
One must be wondering what has it got to do with Bollywood. "Chak de India" inspired you, we heard. We heard "Black" inspired you. "Bhaag Milkha Bhaag" gave you goosebumps, and "Mary Com" had astonished you. See? Bollywood has the power to move the inner "you". Why do you miss out on the dusky beauties then? Why the not-so-fair actors are deprived of your attention? Or may be you subconsciously choose to stay away from this very disturbing thought?
Did you know? Priyanka Chopra, during her student hood, stayed in the US where she was subject to ruthless racism. Priyanka isn't certainly a very fair one; but see where her dedication has got her today? Or, consider Kajol. she ruled the entire 90s and still continues to be one of the most romantic actresses we have seen on screen.
Let's talk some common sense. What complexion we are born with, depends on the geographical location of our country and on genetic factors. A fairness product will never change anything, apart from ruining your skin. No point running around to skin clinics, hoping for a brighter complexion. And oh, that way you appear less confident too.
Priyanka Chopra, Kajol, Tanisha Mukherjee, Chitrangada Singh, Rani Mukherjee, Bipasha Basu. .and the list goes on. All are dusky beauties, yes. But all of them share one more common factor. None of them ever took complexion to be an obstacle, an issue more powerful than your self esteem that makes you look down on yourself. Instead they chose to work hard, perform, show the world what they deserve. You are never gifted with recognitions in life. You earn it all. How fair or how dark you are, never determines how others will treat you. If it does, then we are sorry but you're in wrong company. The world is so huge and complex, how could judging beauty be this simplified? It's not!
What's next? Stop feeling bad about your own complexion. Explore the amazing storyteller, or the photographer, or the musician, or the footballer, or the debtor in you. Explore the "you" in you. That has hardly got anything to do with how you look, at all. Shine not with a bright complexion, but with sheer confidence and self-belief. And well, if you're someone who judges the other fellow upon his/her complexion, then you need to grow up. May god bless you with eyes that can discover beautiful hearts and minds.
If you remember, Kangana Ranaut was recently was in news after rejecting to promote a fairness product. We were glad she did. Does it mean we are against celebrity endorsements? No, we are not. But you know, at the end of the day, we are laymen too. We like stars who stand by common people like us. It's because of them that we feel, the whole world hasn't gone judgemental yet. there's still room for some fresh thoughts, some progressive outlooks. What's more amazing? People working in the Entertainment industry where looking good is a pre-condition, are standing up against discrimination on skin colour. 69 years after independence; it's high time you free your thoughts.
Bollywood is beautiful. Dark is beautiful.